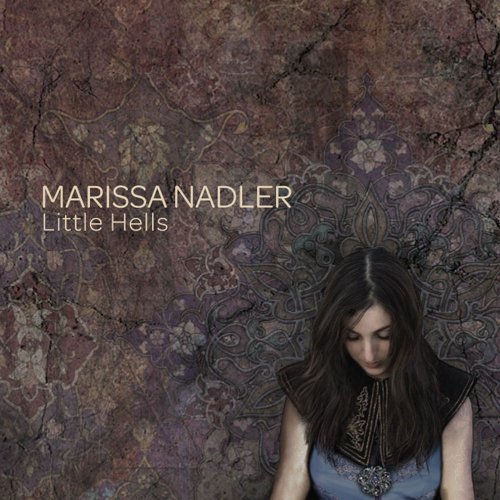 Boston singer/songwriter Marissa Nadler just realeased her fourth album: Little Hells. For this occasion she gave an interview to KOKOMO WebRadio :
Marissa, if your music was a landscape ?
A bleak desert landscape, or a very barren dead winter one. The wild wild west. Somewhere far away from Suburbia. Somewhere where I could have a Victorian house to fix up and children to raise. I am a dreamer and an escapist.
Do you know your audience ?
My audience seems to be pretty mixed. Its a lot of young people, a lot of older people. Some gothic people but you know I don't really look at it that way. I hope that people listen because they dig the music. I am grateful as hell that people are listening!! Its very very exciting to me.
Is there some countries in which you have more audience than in others ?
Europe more so than the United States. Although everywhere it seems to be growing through the years. I think that the US is harder than most places to gain an audience because it is SO big. But I am starting to do very well in the major cities finally, and I love touring Europe !!!
You are on myspace, ilike, last.fm, blobspot, are you curious of people on these sociable networks ? what it brings to you ?
Well. I didn't put myself on iLike or last.fm I do like myspace because it really does help connect people. The blog is easier for me to update than my website, which takes me ages to update.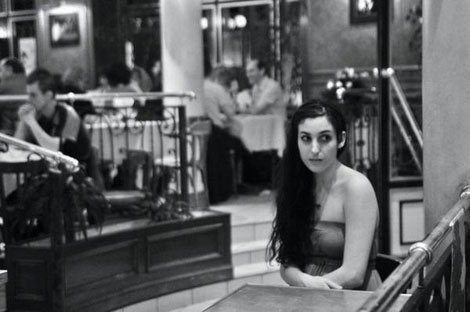 (photo credit : Nicolas Oliier)
You have (and will) travel a lot for touring. Is there one or many places you fall in love and think you could live there ?
Home home home. You know, all the places are lovely. But, I never get to stay at any place long enough to see more than the hotel rooms. So, I find myself lonely on tour and missing someone or something intangible. But, this time I am going to be touring with three guys behind me !! And I won't be lonely this time, because I will have company and won't be alone any more. So, It should be entirely more fun. Maybe I will fall in love and move to Paris !!
Have you ever done strange meetings during your tours. Do you remember strange or funny meetings with fans ?
Um. Yes. Many. I have had too many to count. Lets just say that when you tour alone there is nobody to « protect » you against people that are may or may not have an unhealthy obsession with who they think you are. I have had some scary run ins. I don't want to name names, but have pepper spray and a band now, and some of that is for the reason of being on many unsafe tours.
What did you learned about human being touring around the world ?
Most people are very good at heart. I truly believe that.
What is most beautiful compliment (musically) you ever received ?
I'm not sure, but people are very nice to me. Marry me?
There is in the same time something dark and luminous in your music, that makes it very unique. How could you explain this antagonism, is it a part of your personality ? Tell us about your fears an you hopes.
I am definitely into the dark side on a lot of days. Its part of spinning from emotional ups and downs on a daily basis. I fall in love way too easily, constantly get my heart broken. Then I become miserable and write songs about it. I hope I am not self-defeating any chance of happiness but I just can't seem to find "the one" and all the little hells of heartbreak- well, they really come out in my songs.
My personality: I am a hard core romantic with unrealistic fairy tale ideals. I do "break just like a little girl."
My nickname is the "iron curtain" because it take a lot to make me laugh. Its not really true. I just have a dirty sense of humor.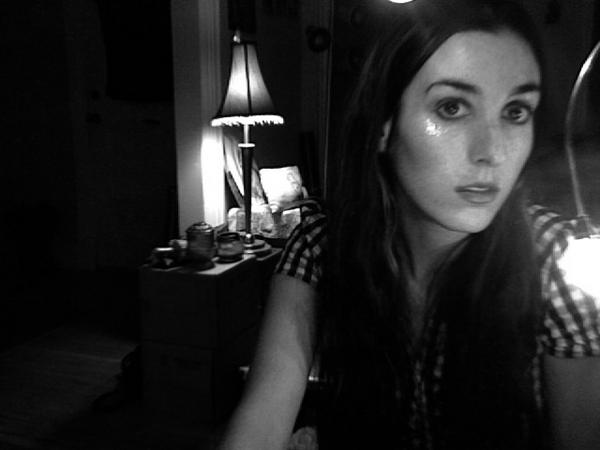 Here we don't stop listening to « Loner », could you tells us more about it ?
That song. I am totally a Loner. There is nothing I can say about it that isn't in the lyrics. Dave Scher rocked that organ solo in the wee hours of the morning. Its totally crazy. I love it.
Did you ever plan to sing a song with someone else, with who would you like or dream to sing as a duo ?
I would love to score a David Lynch movie. I would love to sing with Leonard Cohen, Bob Dylan, Neil Young. Maybe a record with Nick Cave ? I would love to meet Woody Allen.
Are you involved in the engineering process of « Little Hells », did you enjoy and care, about sound recording or do you just like playing and singing ? and what do you think about those « mp3 » times.
I was very involved in each and every process of the new record. I am completely OCD. And I think mp3s suck compared to real records. Its a shame. They sound like tin can versions of the originals. But, the times are changing. What can we do ?

River Of Dirt

Marissa Nadler is
touring across North America and Europe
this spring, don't miss her shows !
http://www.myspace.com/songsoftheend