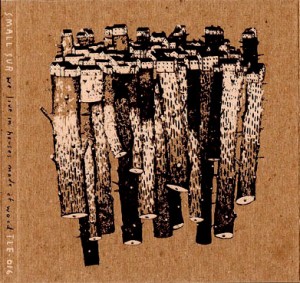 This is one of the bands I just discovered reading Slowcoustic's year end list.
« Small Sur's debut full-length, We Live in Houses Made of Wood, finds the band at their most nostalgic, meandering patiently among lush, reverb-drenched harmonies, and delicate, spare arrangements »
If you enjoy Dolorean or Great Lake Swimmers this album is for you !
http://www.myspace.com/smallsur
Small Sur @ Tender Loving Empire
If you'd like to read an interview that Bob Keal gave and download a free copy of the EP released in 2006 on the Beechfields Record Label, go to http://www.thesecretstereo.com and have at it!