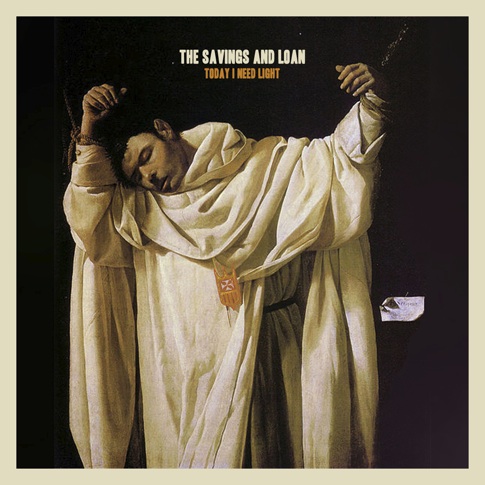 » The Savings and Loan is a band from Scotland. Their core comprises singer-songwriter Martin Donnelly and multi-instrumentalist Andrew Bush, augmented from time to time by a cluster of friends on brass, strings and pedal steel.
Today I Need Light is their debut album.
Chequered veterans of the Glasgow underground scene (with Eska, De Rosa and The Sky At Night, among others), the duo formed in 2004, although Donnelly has since decamped to Edinburgh in a bid to unite both factions in the under-reported East Coast-West Coast melancholia wars.
Their songs, however, remain resolutely Glaswegian, touched as they are by that city's twin obsessions of drink and religion. Indeed, these themes are reflected not only in the album's content, but also in the manner of its creation; the latter in the working title – Hymns Old and New – and the former by the fact that it's been six long years in the
making.
It is is an album that speaks to the movement and passage of time that colour it. From the tumult of "Catholic Boys in the Rain" with its introductory alcoholic litany (read by Glasgow poet Tom Leonard), to the hopeful and elegiac closer "A Pleasing Companion", it is an unfolding tale of gentle redemption: in the six years since its genesis, Donnelly – once legendary for his drinking marathons – has become better known for a tendency to run them as well ». (Song, By Toad Records)

The Savings and Loan - Swallows
http://www.thesavingsandloan.net
http://www.myspace.com/thesavingsandloan
http://songbytoadrecords.com/the-savings-and-loan/today-i-need-light