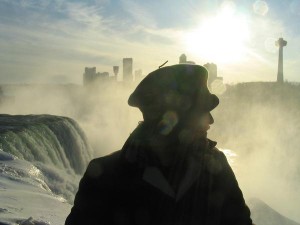 » A Hoosier transplanted to the coal highlands of Northeast Pennsylvania, Timothy Showalter has nested in fertile musical soil. Taking cues from luminaries such as Nebraska-Era Bruce Springsteen and a burgeoning Neil Young, Showalter extends a musical gesture and searches to find modesty in the midst of confusion, addressing insecurities and settling existential debt with a simple and beautiful delivery. The personification of a midwestern Grandfather's advice, his songs smack with hard truth and poignant severity. 
In between teaching second graders and painting on cardboard scraps, Showalter and La Société Expéditionnaire prepare the finishing touches to Leave Ruin, the debut full-legnth album expected in the year of our lord, 2008 « .
You can listen an exclusive 4 song ep and read an interview of Timothy Showalter  at The Secret Stereo.

Clear Recollections

Daniel's Blues
(click the grey play button to stream audio or right click to download the MP3. All mp3s on this site are free legal to download)