Best Album
1 -  Bill Callahan « Sometimes I Wish We Were An Eagle »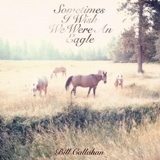 2 – Timber Timbre « Timber Timbre »

3 – Alela Diane « To Be Still »

4 – Marissa Nadler « Little Hells »
see also: an exclusive interview with Marissa Nadler
5 – Haruko « Wild Geese »

see also: an exclusive interview with Haruko
6 – God Help The Girl « God Help The Girl »

7 – Lee Fields And The Expressions

8 – Antony And the Johnsons » The Crying Light »

9 – Cotton Jones « Coccon »

Best Songs
1 – « Home » by Edward Sharpe and the Magnetic Zeros
2 – « Dreams Comes True Girl » by Cass McCombs
3 – « Too Many Birds » by Bill Callahan
4 – « 40 day Dream » by Edward Sharpe and the Magnetic Zeros
5 – « Jim Cain » by Bill Callahan
6 – « Age Old Blue » by Alela Diane
7 – « I Won't Ask Again » by Bonnie « Prince » Billy
8 – « Kiss My Name » by Antony and the Johnsons
9 – « So Far Around the Bend » by The National
10 – « Heavy Cross » by The Gossip
11 – « Lay Down You Arms » by Cats On Fire
12 – « Pulling On A Line » by Great Lake Swimmers
13 – « Pull My Heart Away » by Jack Penate
14 – « All the Kings Men » by Wild Beasts
15 – « Went Walking » by Bosque Brown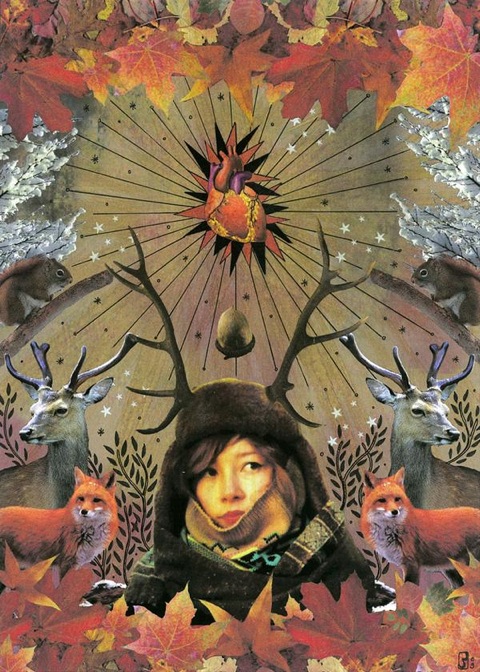 Haruko - The Bright Lights
Haruko - Goodbye My Love, Goodbye
Haruko (Susanne Stanglow) is a young lady of 20 years old, living in Bremem Germany. She released one of the most beautiful record of the year « Wild Geese » and kindly answers to our questions:
Haruko, if your music was a landscape ?
It would be a little house in the mountains maybe.
What is the meaning of the name « Haruko »
« Springchild ». It's Japanese, I'm born in spring.
What's your story with music ?
I started playing the guitar at the age of 14 because I wanted to play the songs I listened to. My father, who plays the guitar, showed me some chords and we played a lot of songs together, songs by Bob Dylan, Rolling Stones or Jimi Hendrix. I never liked learning new skills on the guitar and I never took a lesson. I always did it just for fun. When I was 17 I started to write songs and had my first concert by chance. After that, I thought « why not? » and kept on making music.
What kind of music did you listen at home when you were a child ?
I don't remeber much. I think I liked music as a child but I didn't really care what music I was listening to. But I remember that I'd always ask my father to play « As tears Go by ». I still like his version better than the original.
What are your projects for the up coming months ?
I would like to tour through Europe because I almost only toured in Germany, yet. And I want to record another album and/or Ep.
« I know, dreams often feel better than life, but you cannot hide » Could you explain us your connection with the reality, is your music and dreams a way to get away from our world ?
On some days it's hard for me to cope with certain situations or problems and then it even is a challenge for me to talk to people or to do my work. So I often try to keep the real life out and image/dream my own world where everything is easier. Of course that doesn't make anything easier. My music is maybe a way to understand myself and situations better.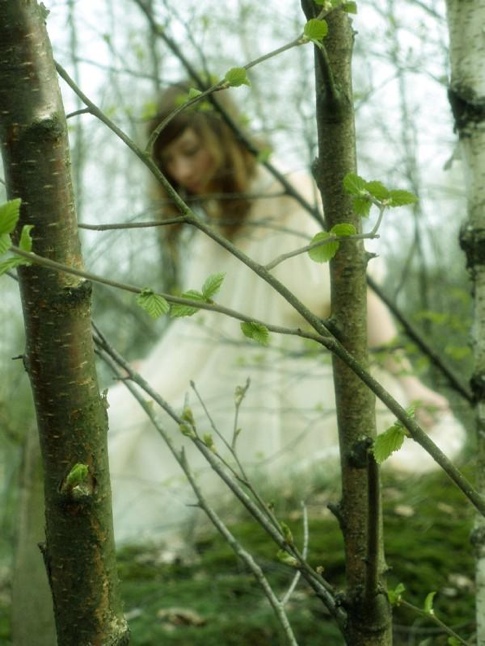 Did you ever plan to sing a song with someone else, with who would you like or dream to sing as a duo ?
On stage I sing along with Hlynur Gudjonsson. He's my boyfriend and also a musician. If I could choose without being realistic I would like to sing with Leonard Cohen.
When, how, did you know that a song is successfully completed ?
It just feels like it. Sometimes I start to write a song and I think it's unfinished but I can't find an « end ». And then I forget it and continue working at it a few weeks later and suddenly I don't need to write anything anymore because I feel like it is completed. It also depends on the story of the song. Some lyrics are just thoughts that don't need a fixed order and some songs are telling stories that need an ending.
Is there a song you wish you had written ?
There are dozens of songs I wish I had written. Like « Milk and Honey » by Jackson C. Frank. But in the end – if I had written the song I'd surely be sick of it by now and wouldn't have the pleasure to hear it for the first time.
Most ever playing record at home ?
Hard to decide…I listened a lot to Mariee Sioux's « Faces in the Rocks » and « Ys » by Joanna Newsom. But it's difficult to tell. There are lots of records I love and that are played a lot.
What are you currently listening to, any recommended records ?
In the last weeks/months I listened to « Lost Wisdom » by Mount Eerie everytime I went for a walk. It is such a beautiful album and I even think one of the most beautiful records I've ever heard. Bowerbirds: « Hymns for a dark horse »…Laura Gibson: « Six white horses »
Is there a movie that get a strong influence on you ?
I love watching movies but I don't know in how far (or if) they ever influenced me. But I think some stories or characters might be a motivation to put yourself in someone else's position and write about his thoughts and his situation.